Pasadena ARTWalk Juried Art Show
Event Date and Time:
Sat, 10/10/2015 - 11:00am
I am proud to be one of forty-five of this year's Pasadena ARTWalk Artists! Join me at this Juried Art Show and view my monoprints, paintings, and surface design products in person! Take a special piece home with you that will uplift your spirits, affirm your purpose, and bring a sense of vibrancy to your home or office.
For more information about this FREE event, please visit: http://www.playhousedistrict.org/calendar-of-events/artwalk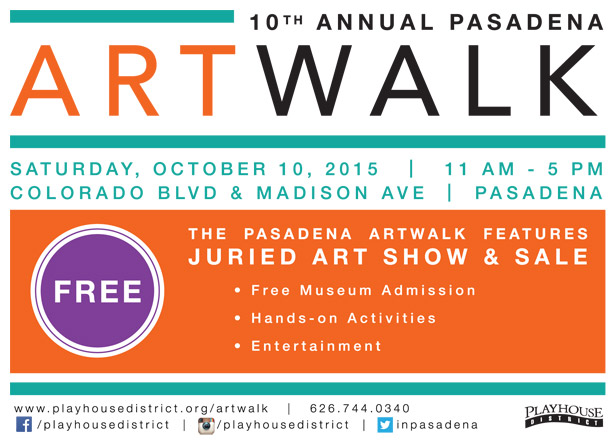 ARTWalk
10th Annual Pasadena ARTWalk
Saturday, October 10, 2015
11:00am to 5:00pm
The Pasadena ARTWalk is Pasadena's largest urban art fair with over 5,000 people attending yearly. The event highlights some of the best Southern Californian visual artists showcasing their work in painting, sculpture, watercolor, photography, mixed media, ceramics, jewelry, drawings, and printmaking. ARTWalk is free and all-ages are welcome.