New Moon Zen Doodling Meditation
Join me with me at Curative Yoga Pasadena (formerly Yoga Kingdom Sanctuary) from 2:00-4:00PM for a guided meditation session that will clear the mind and enhance concentration through the art of doodling. Using a basic list of supplied materials, learn the fundamentals for creating seemingly complex designs and patterns that anyone can do! To RSVP online, please visit http://www.meetup.com/Arts-Manifestation-Art-Spirituality-and-Consciousness/events/221629027/ or feel free to sign up over the phone by calling Curative Yoga Pasadena at (626) 792-7871.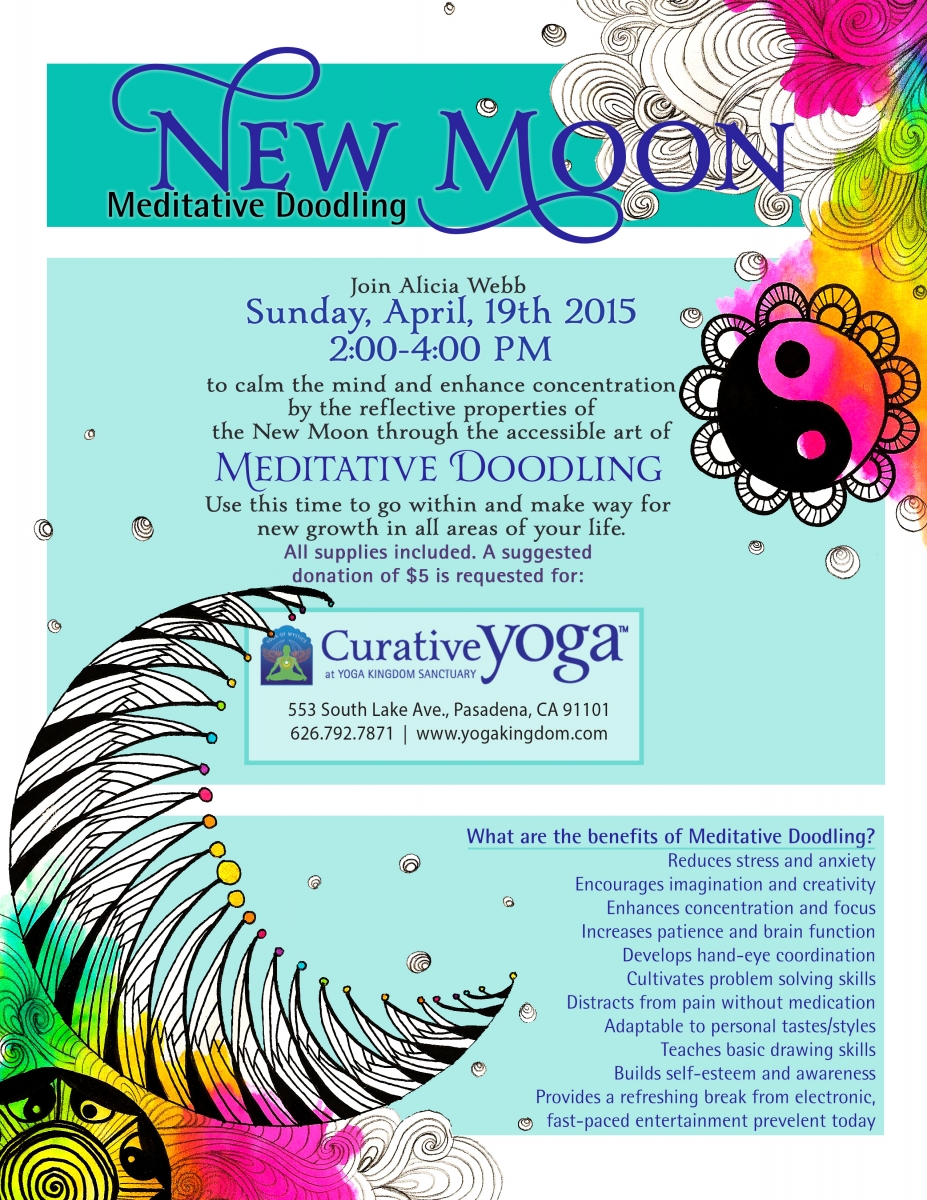 Original Artwork by Alicia Webb of PigPigmentation.com
*This MeetUp features Zentangle Inspired Art (ZIA) and is in no way affiliated with Zentangle, nor am I a Certified Zentangle Teacher (CZT). As a Credentialed Art Teacher, I have taught these methods to hundreds of students and wish to continue to share this inspiring practice with those who enjoy creating.