New Moon Visualization, Candle Dressing, and Poetry Circle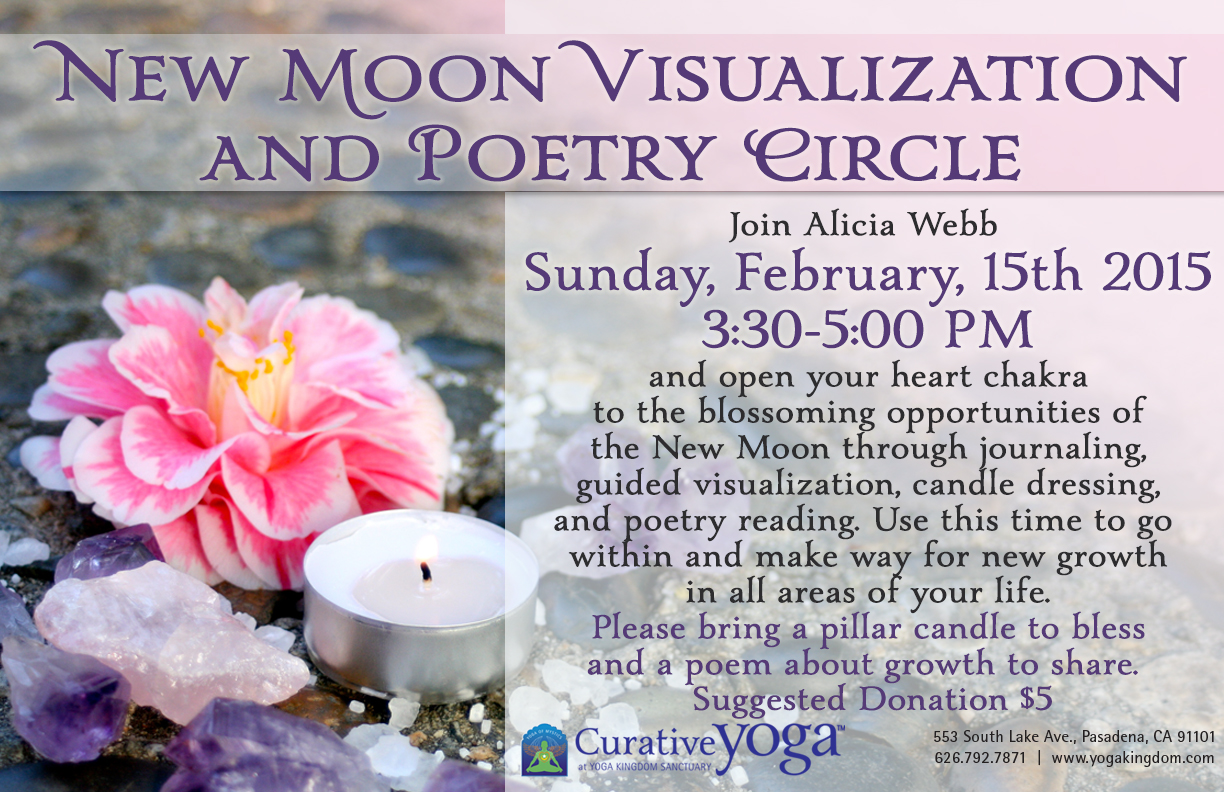 Join us at Yoga Kingdom Sanctuary in Pasadena, CA to harness the energy of the New Moon. As the moon waxes, growing larger in the sky, this is an opportune time to open the heart and tend to our gardens, planting new seeds, and focusing on growth and development in all aspects of our lives. In this beautiful, local sanctuary, we can bloom and grow together. The event will include:
1) Prompted Journaling
2) Guided Visualization
3) Candle Dressing (using essential oils and symbols to "anoint" your candle and prepare it with your intention)
4) Poetry/Quotation Reading
5) Shared Snacks and Discussion
Supplies needed to attend:
1) A large, white pillar candle (Dollar Tree has excellent 4" tall, 3" wide candles that would be perfect)
2) Journal and writing utensil
3) A poem or quote of your choice to read aloud/share that speaks of planting seeds, growth, manifestation, or new beginnings.
4) Snacks for sharing (fruit, nuts and dried fruits, crackers, water, juice, ect) There is a grocery store right next door to the yoga studio!
This event is donation based and ALL donations go straight to the yoga studio for use of the space. Suggested amount $5.
Parking: free for 3 hours in the parking lot or free for two hours on the street
Please RSVP at: http://www.meetup.com/Arts-Manifestation-Art-Spirituality-and-Consciousness/events/219800645/