Mandala Workshop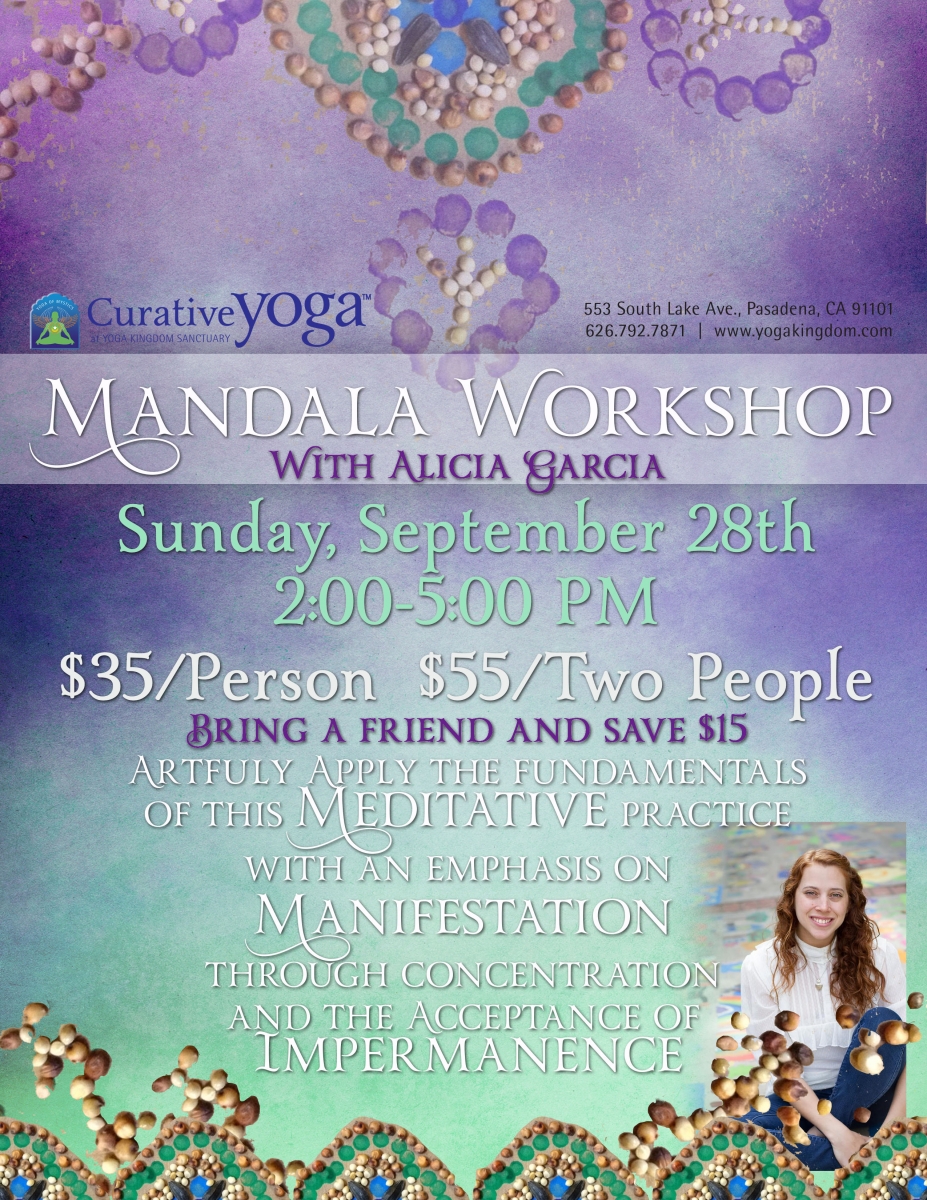 Join me at Yoga Kingdom Sanctuary in Pasadena for a 3-hour workshop and hands-on art making experience as we create mandalas using paint, natural elements, and wild bird seed to manifest our desires and ask the Universe to carry them throughout the community with the assistance of our local wildlife.
Please visit Yogakingdom.com or call (626) 792-7871 to sign up!
2:00pm-5:00pm
$35.00/person or bring a friend and save $15!