The Inter-Connected Web of Existence: a painting with a message for these times, step-by-step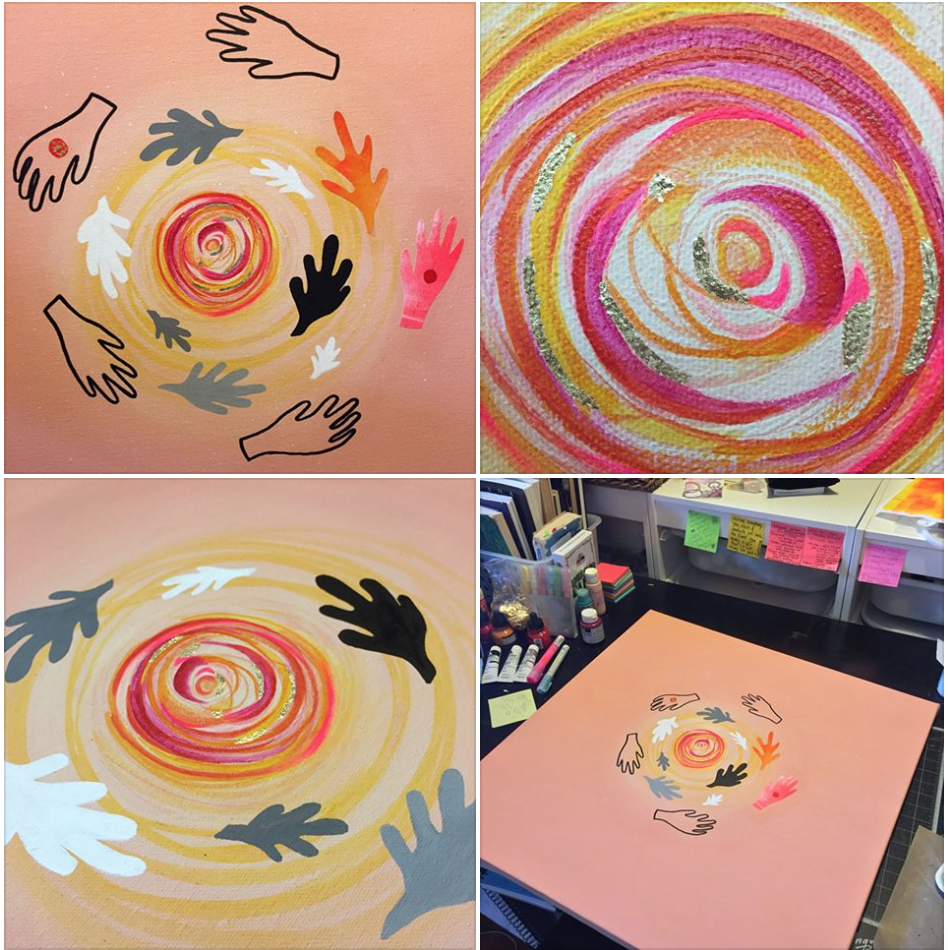 "The connections we make in the course of a life- maybe that's what Heaven is"
- Fred Rogers
I love when a painting I am working on teaches me real life lessons and works itself into my consciousness so that I can not ignore what it has to say. The painting seems to lead an open dialouge in those moments- it's what keeps me moving down this path. I don't believe in casual coincidences. I don't think that one of my oldest friends and I just happen to think of one another at the same time, on the same day, and then just coincidently reach for the phone at 3:15PM on a Tuesday to catch up after weeks of letting life stuff get in the way. Like Carl Jung, I do believe in
synchronicity
; I believe in acasual connections, meaningful connections, collective consciousness. As a species we are all connected, and so is every being here on Earth and in the Cosmos, and it was from this place that this particular painting was expressed.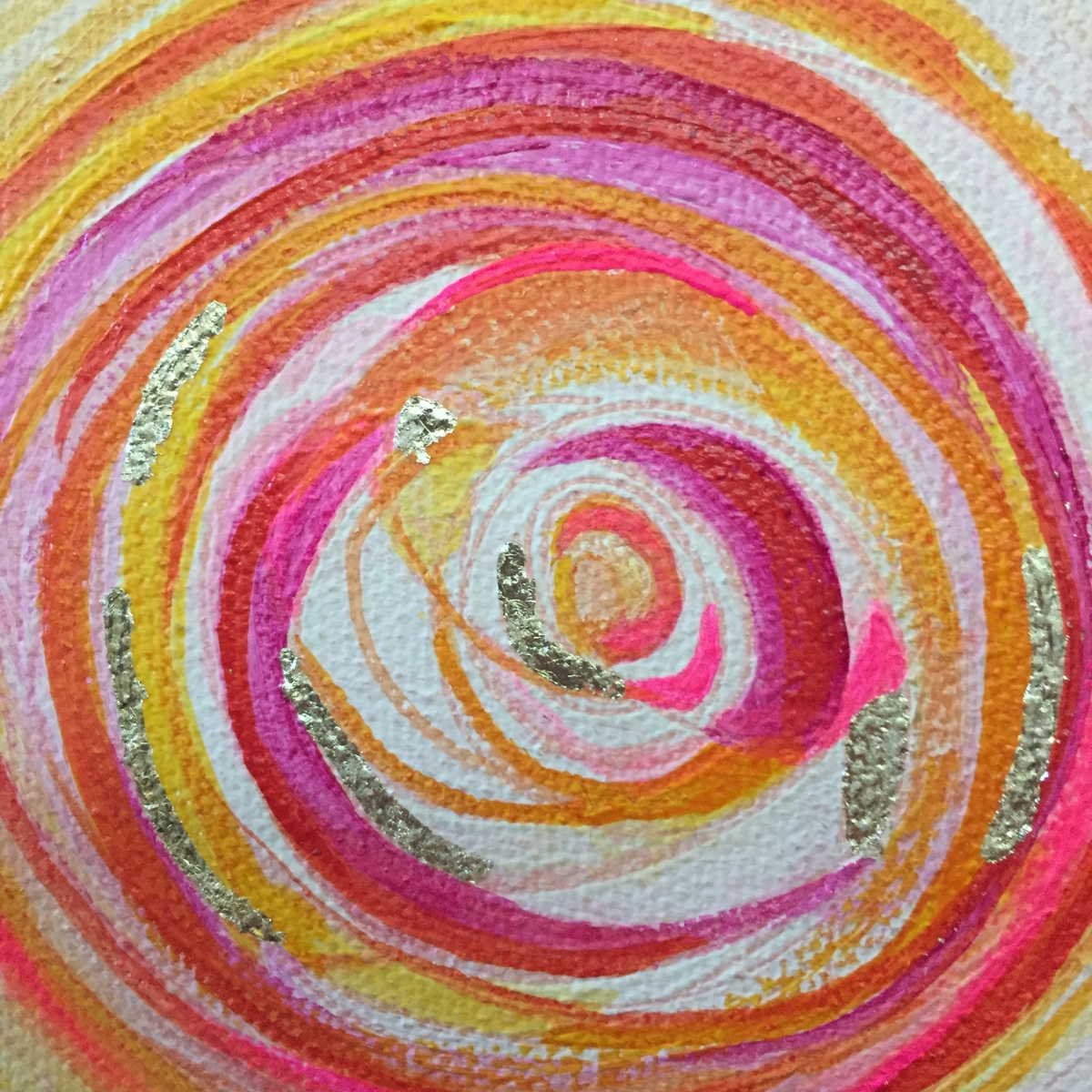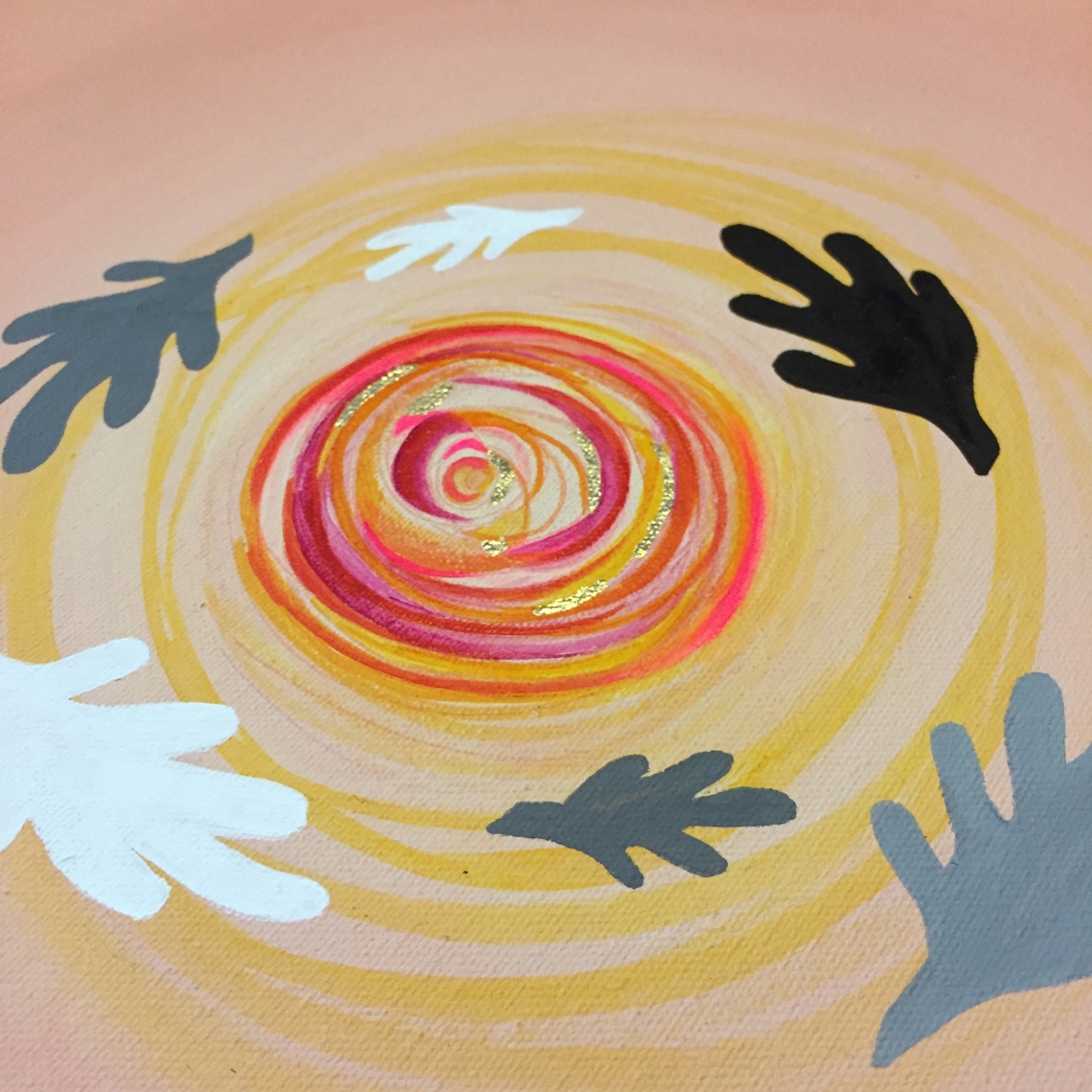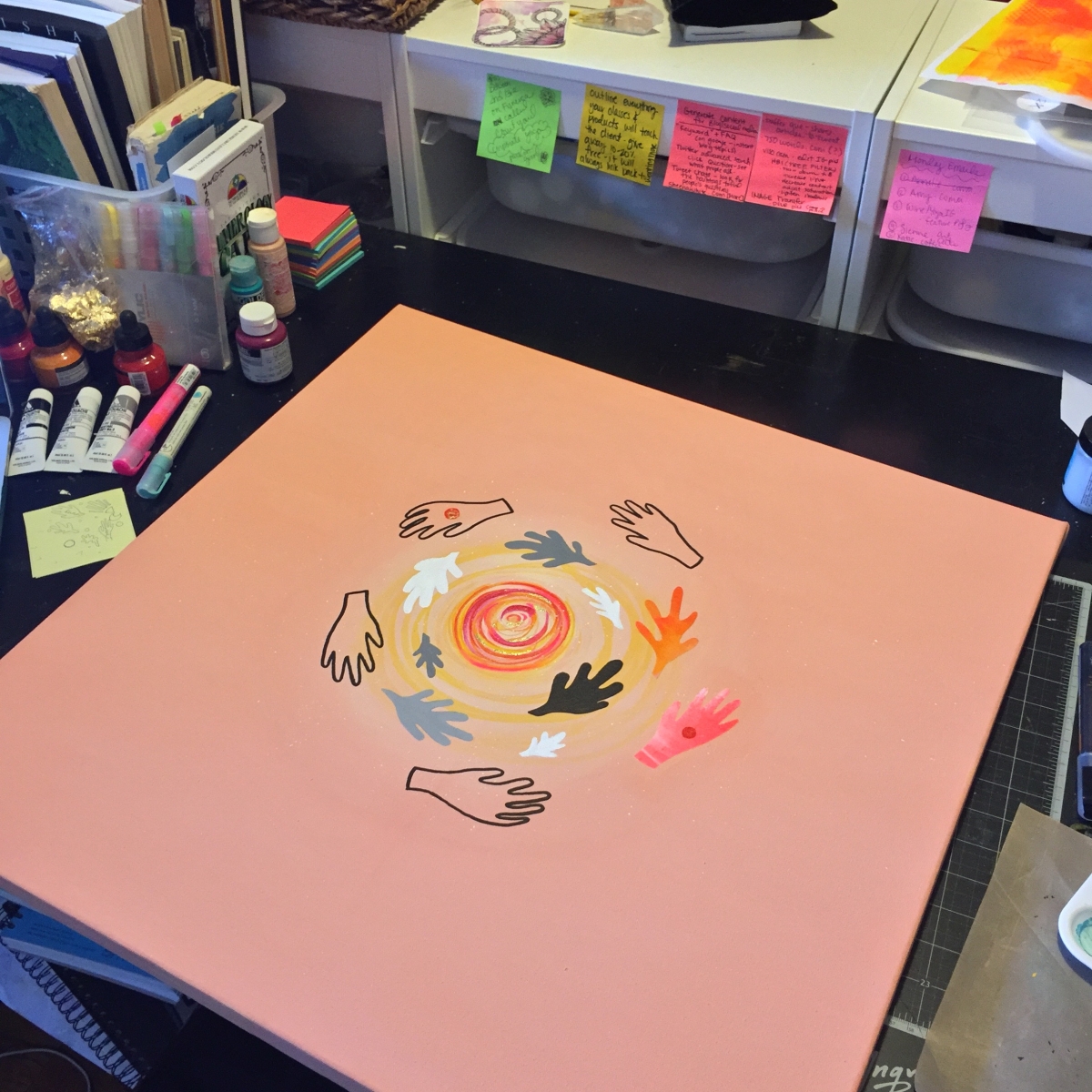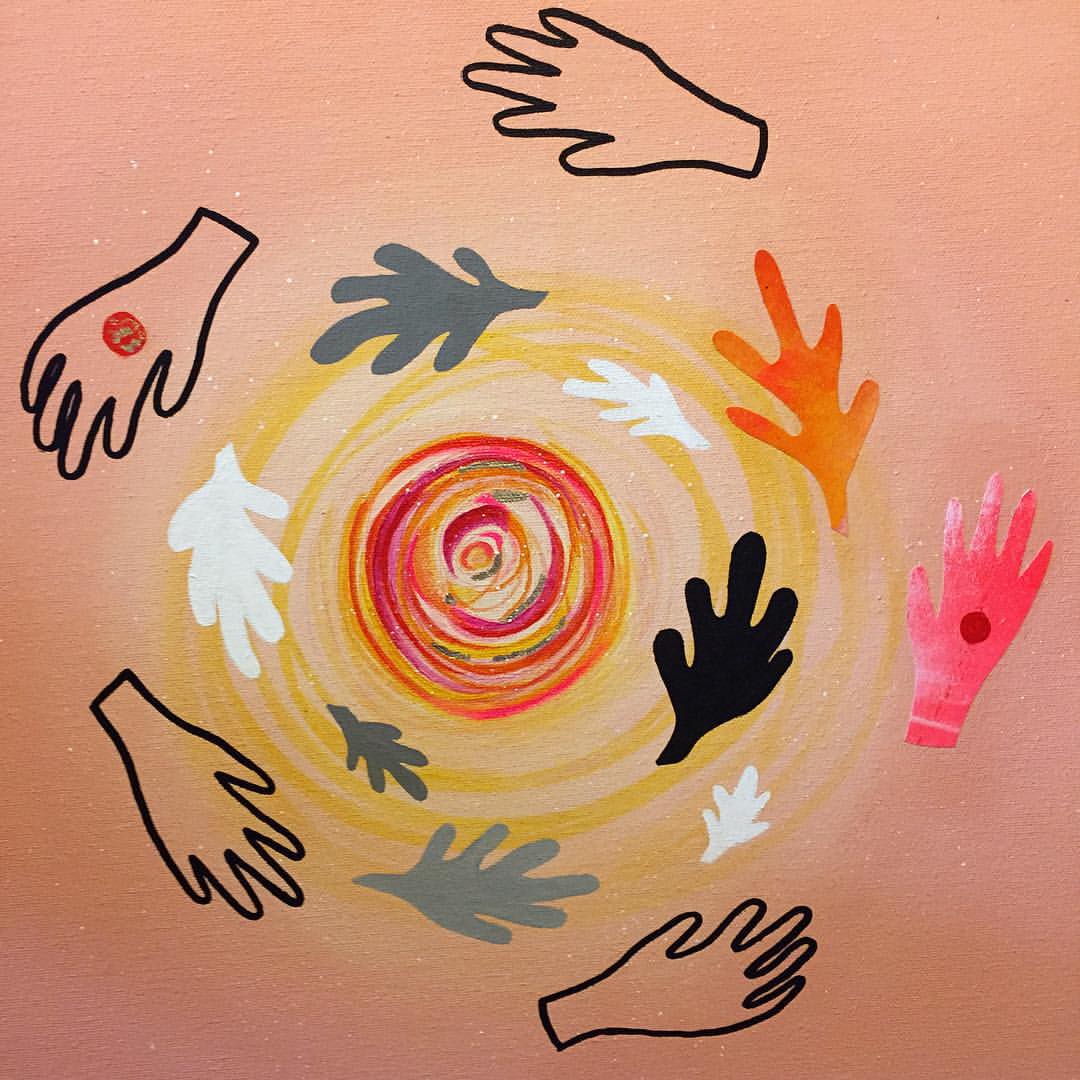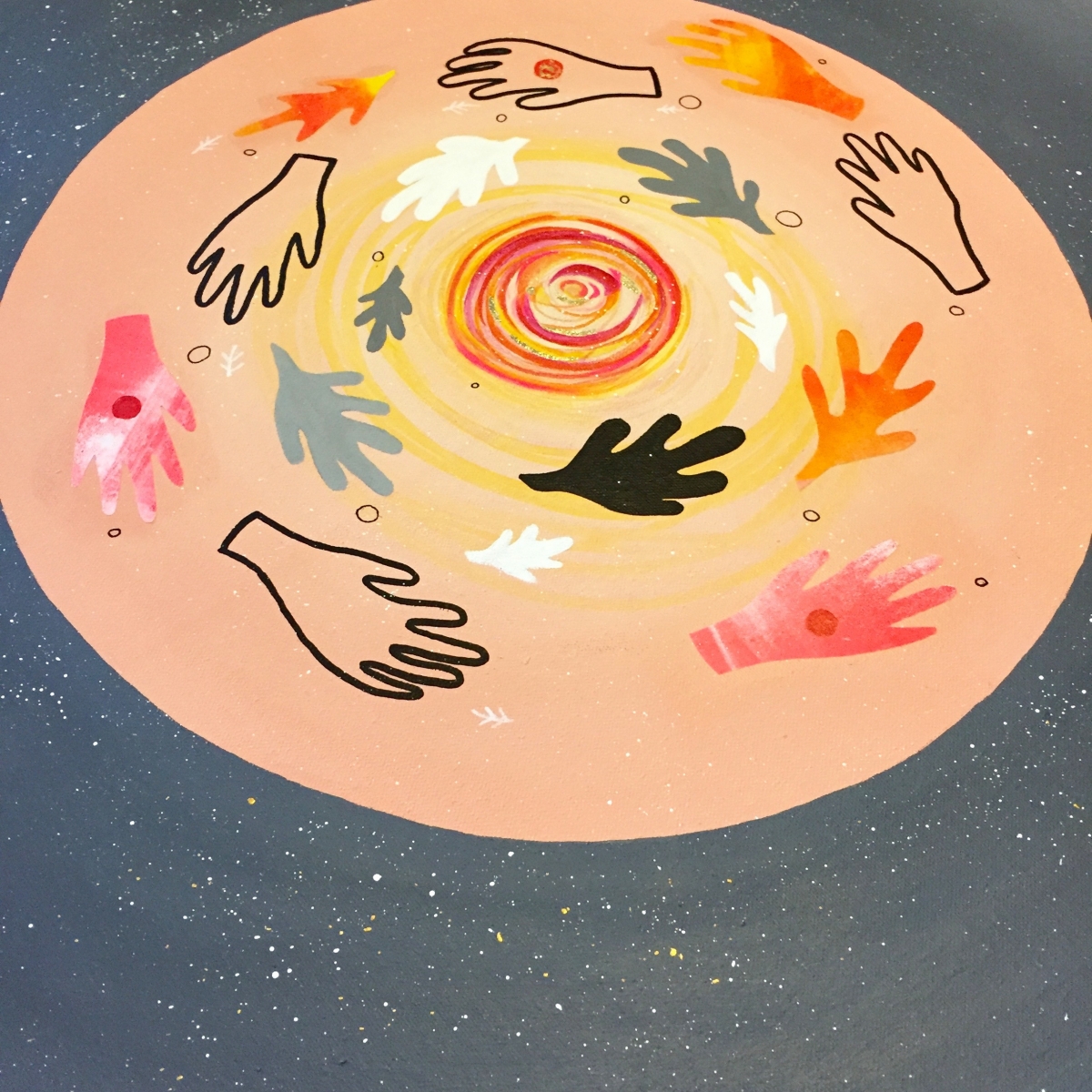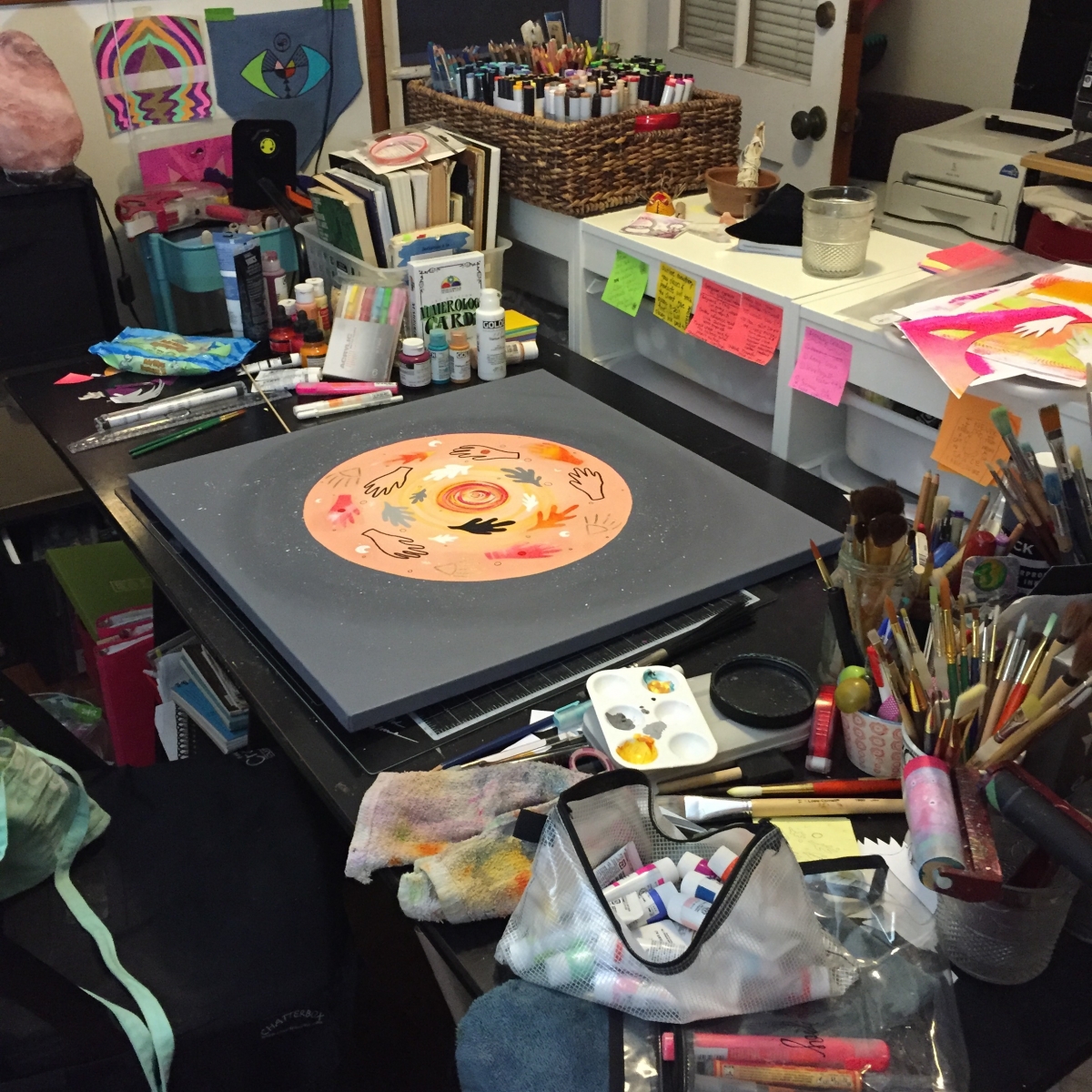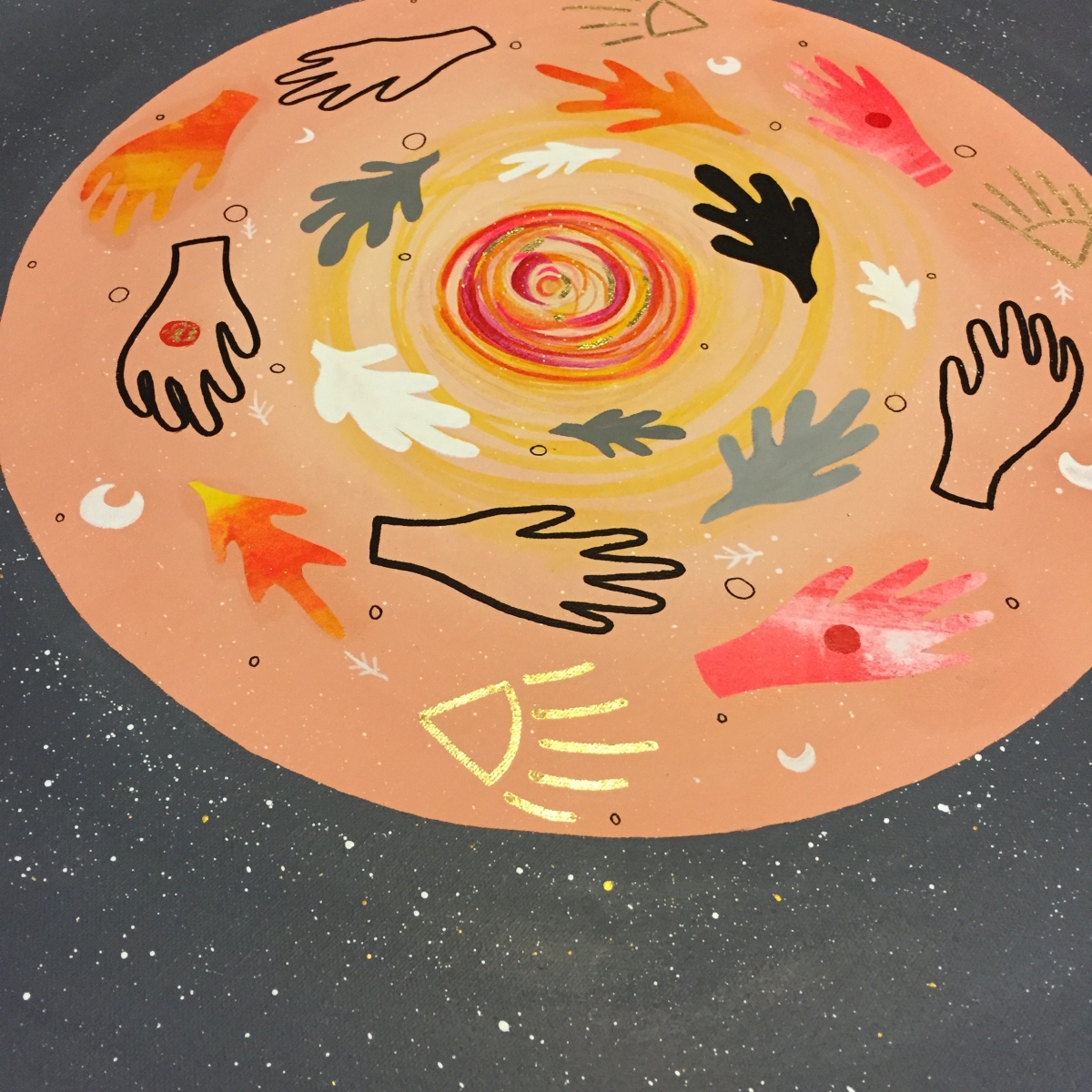 One year ago, on November 13, 2015, a series of terrorist attacks took the lives of 130 people and injured hudreds more in Paris, France. The attackers targeted six locations across the city between 9:20pm and 12:20am and during those moments, this painting was already underway in my studio in Pasadena, Ca. I had set out with the intention to relect upon the power of our connection, not only as humans, but as beings from the Sun that provided us with life, the flora and fauna, which sustains us, to the hands of our neighbors. It seemed only fitting that I label this connection from Sun to Plant to Hand, in French:
Soleil • Plante • Le Main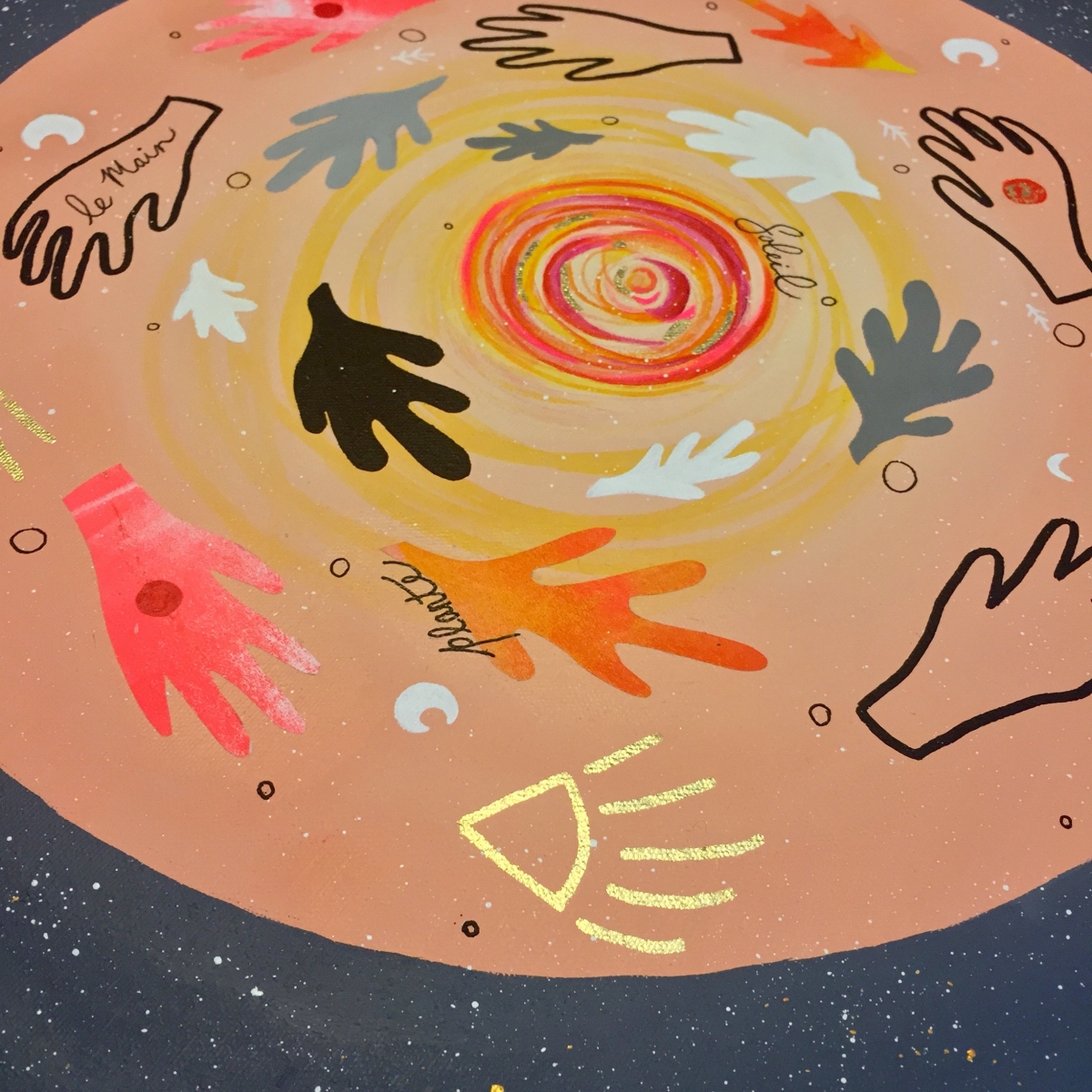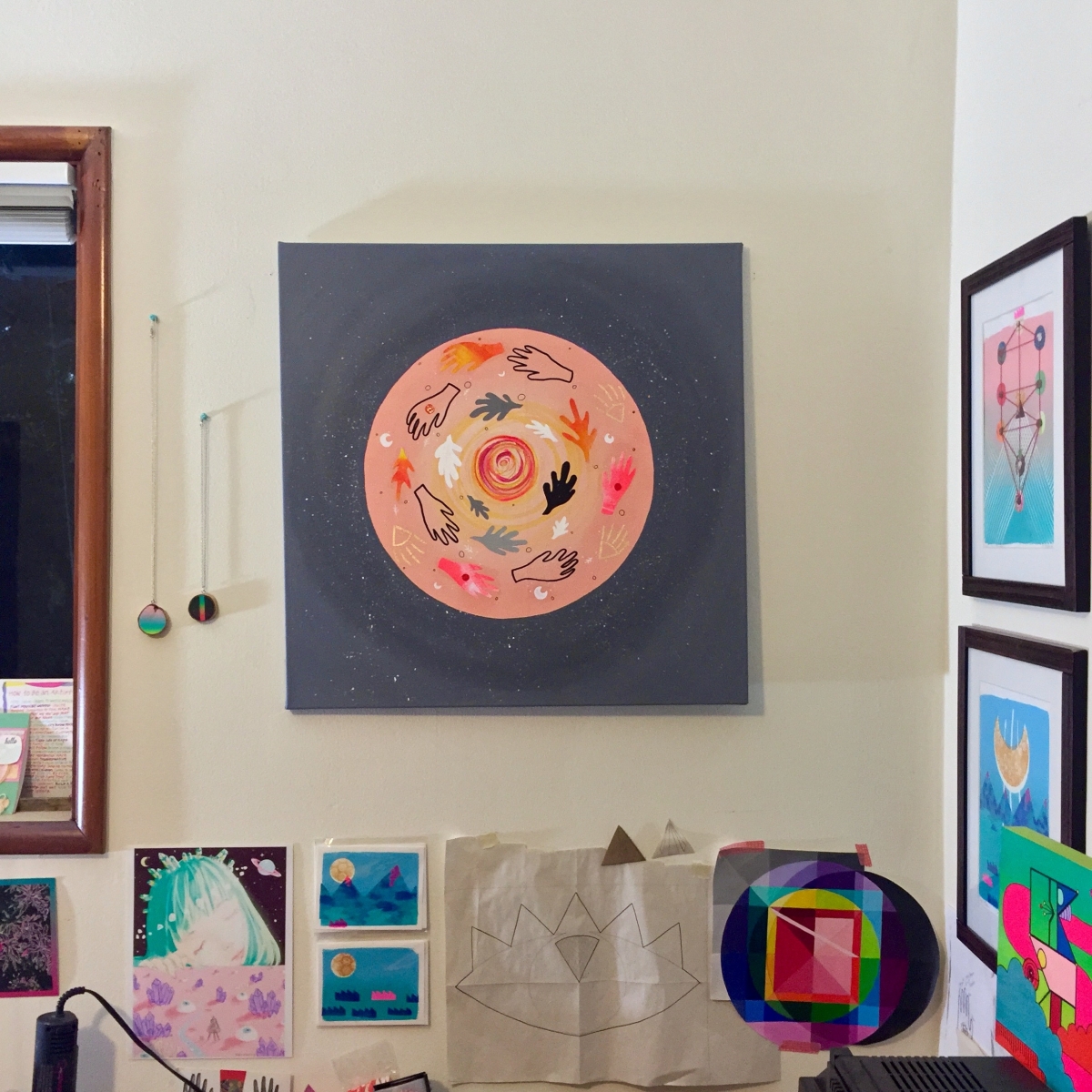 In light of the recent presidential elections here in the United States, I wanted to take a moment to honor the fact that we are not so different, we do not have to be so divided, we are ONE and it is a privledge to exist in this time and this space with you, Main das Le Main.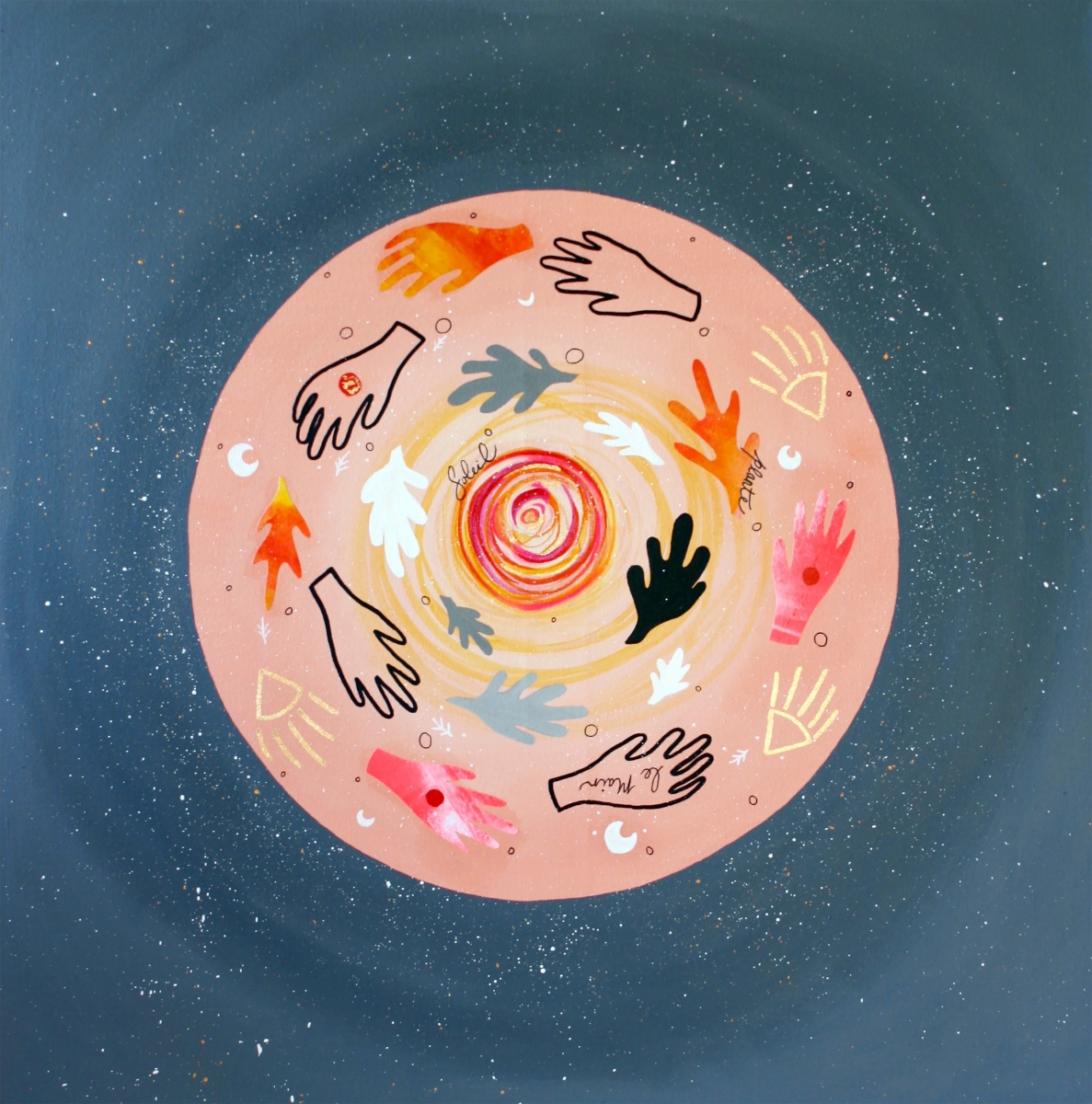 This painting, is currently hanging in my home studio, but if you have connected in some way to its story and are interested in its message, it can be found for sale in my shop here.

© PigPigmentation and PigPigmentationParties, 2014. Unauthorized use and/or duplication of this material without express and written permission from this blog's author and/or owner is strictly prohibited. Excerpts and links may be used, provided that full and clear credit is given to Alicia Garcia and PigPigmentation with appropriate and specific direction to the original content.